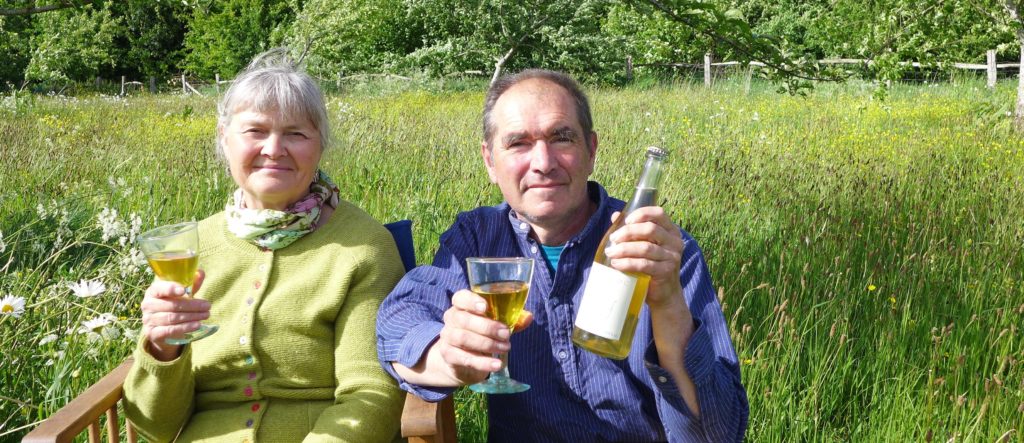 We are Clare & Jeremy and we have lived at Hollow Ash, our 8 acre small holding, since 1994.

Situated on the edge of the Monnow Valley, we think it has one of the loveliest views in Herefordshire.

We lived in a caravan for three years while we worked part time on converting our small threshing barn to an eco home (more details here).