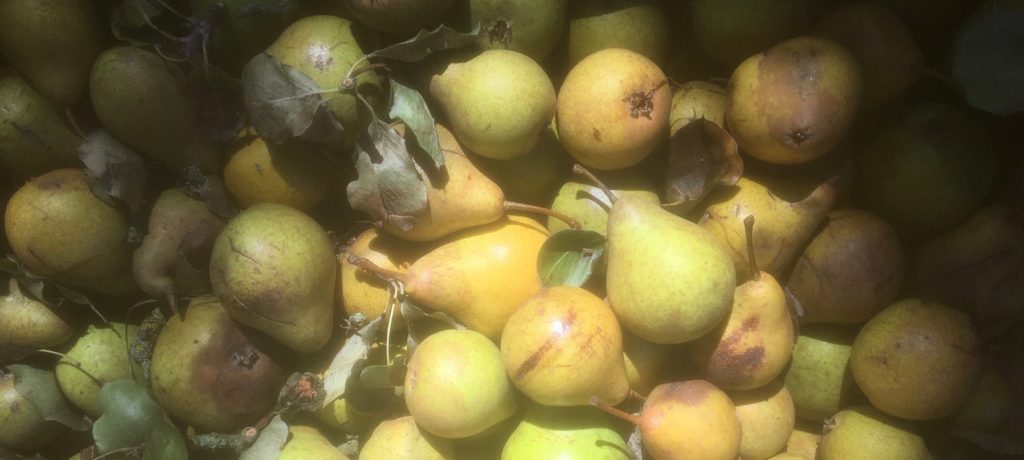 In a phone call from a friend of a friend we were invited to collect and press the fruit from this very rare perry; according to the Welsh Perry and Cider Association who undertook DNA testing there are only three known trees, two of which we have access to in a small village near Abergavenny (see this link). As the DNA result returned no known existing variety the landowners were invited to name it. Cefnydd Hyfryd ("Lovely Ridge" in English) is named after their property.
Fermentation history
Sept 27 100 litres pressed SG 1.064 150ppm SO2 added
Nov 16 Racked
Dec 15 Racked
Dec 27. Bottled 750ml cork sealed FG 1.012 ABV 6.4%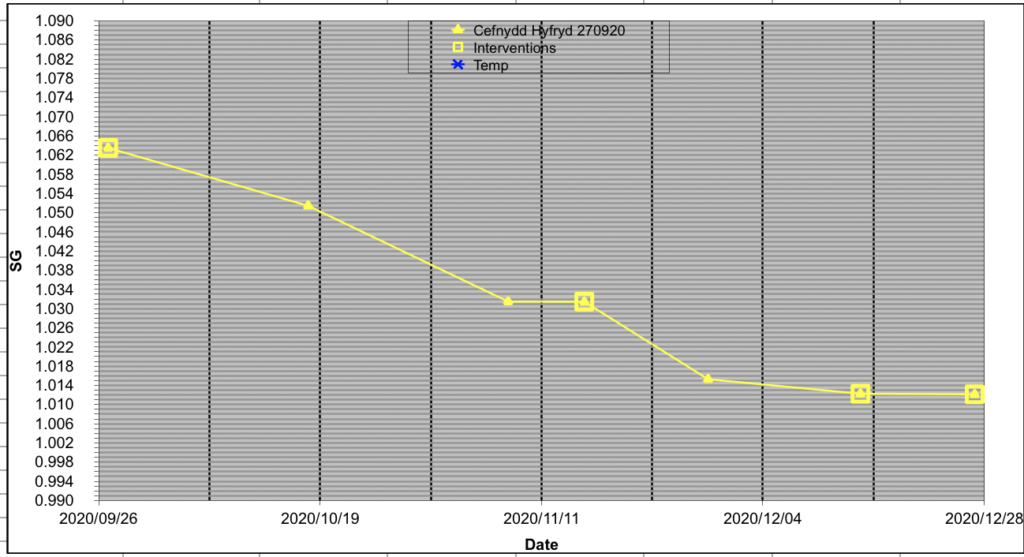 Tasting notes
Medium sweet. Lovely perfumed & sweet smell, pétillant, good depth of flavour, soft lemony finish.
Review by Chris at Cork & Crown
A note on sweetness
Following Chris's review of my Cefnydd Hyfryd Perry and his questioning of my 'medium sweet' description I thought a word of explanation might be in order.
I based the description on the final gravity of the Perry at bottling – in this case 1.012. Using a table produced by Claude Jolicoeur this translates as medium sweet. Claude does explain that there is no consensus over the boundaries between the sweetness categories and he has based his table on the North American BJCP guidelines. Using the Hereford Cider Museum competition rules a Perry at 1.012 would just count as sweet whereas the french rules would put it in the 'Brut' category. Add to this confusion the individual's own perception of sweetness and the effect of acid on that perception, together with the fact that the SG will have dropped a number of points since bottling and it is clear that any description can only be a rough guide.