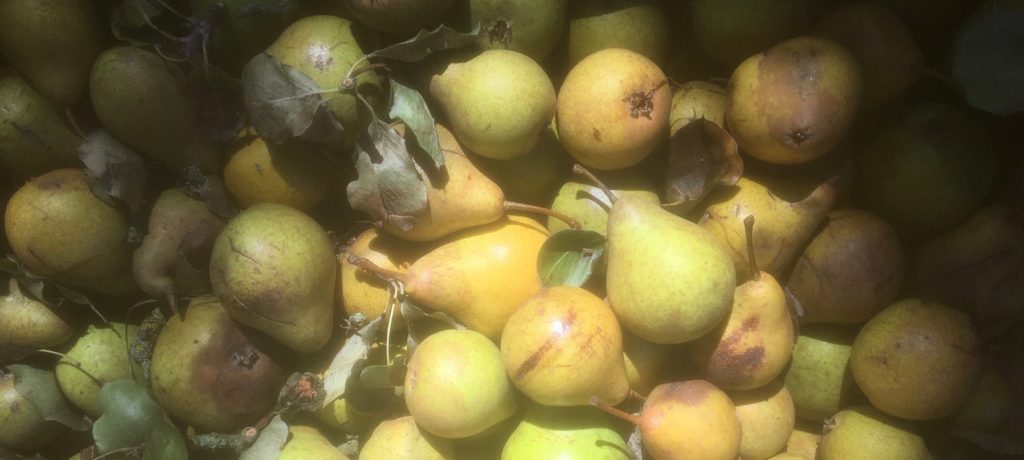 In a phone call from a friend of a friend we were invited to collect and press the fruit from this very rare perry; according to the Welsh Perry and Cider Association who undertook DNA testing there are only three known trees, two of which we have access to in a small village near Abergavenny (see this link). As the DNA result returned no known existing variety the landowners were invited to name it. Cefnydd Hyfryd ("Lovely Ridge" in English) is named after their property.
Fermentation history
Sept 27 100 litres pressed SG 1.064 150ppm SO2 added
Nov 16 Racked
Dec 15 Racked
Dec 27. Bottled 750ml cork sealed FG 1.012 ABV 6.4%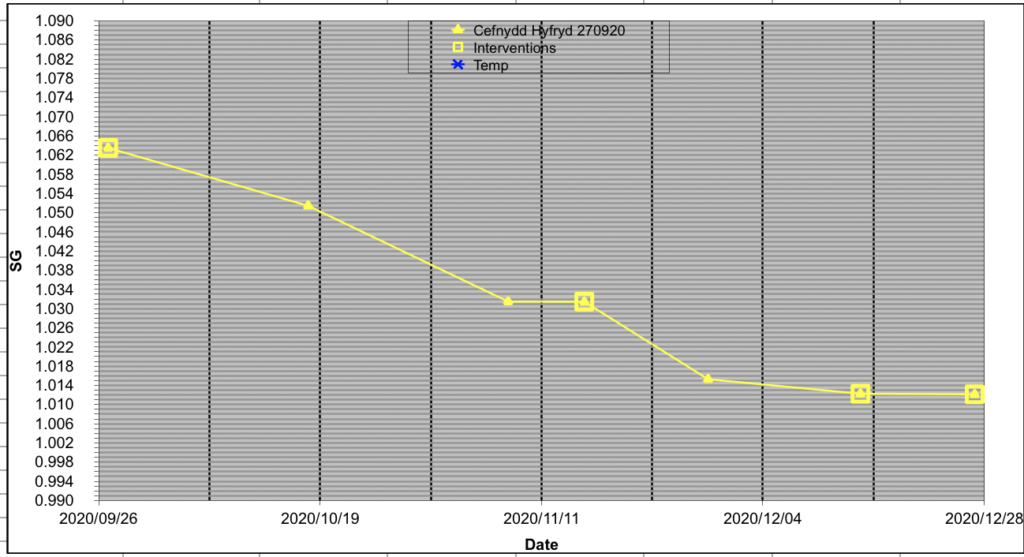 Tasting notes
Medium sweet. Lovely perfumed & sweet smell, pétillant, good depth of flavour, soft lemony finish.