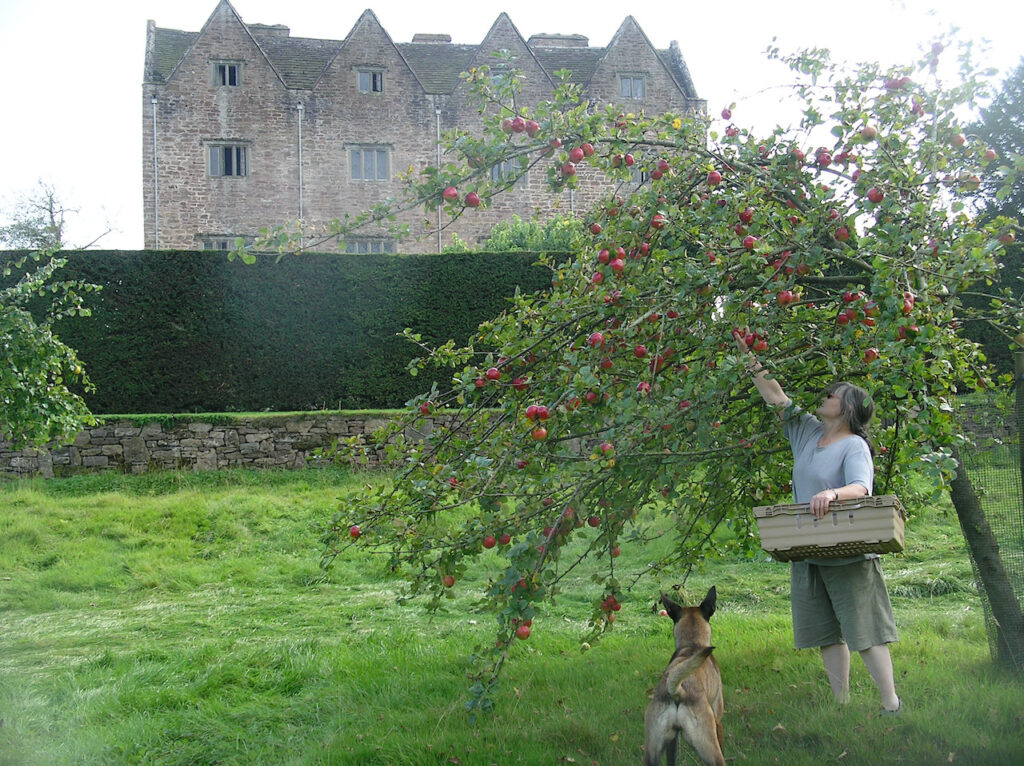 The current owner of Treowen Manor, Dick, told us that the orchard had been planted in the 1960s, that the written plan of varieties had been lost but that the selection had been made by someone who knew his ciders and perries. The apples are dominated by Foxwhelp, a beautiful red, notoriously acid bittersharp, and a large yellow-green bittersweet which we haven't been able to positively identify; the Marcher Apple Network thought it could be 'Pig's Face' so that's what we will call it until it is DNA tested.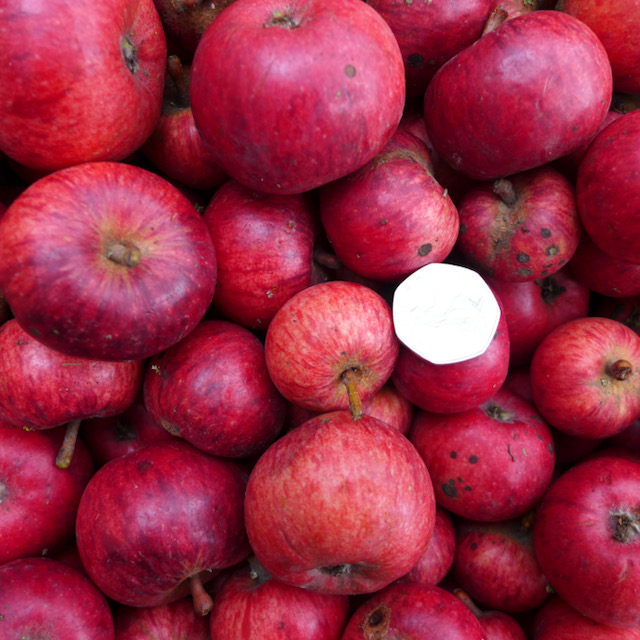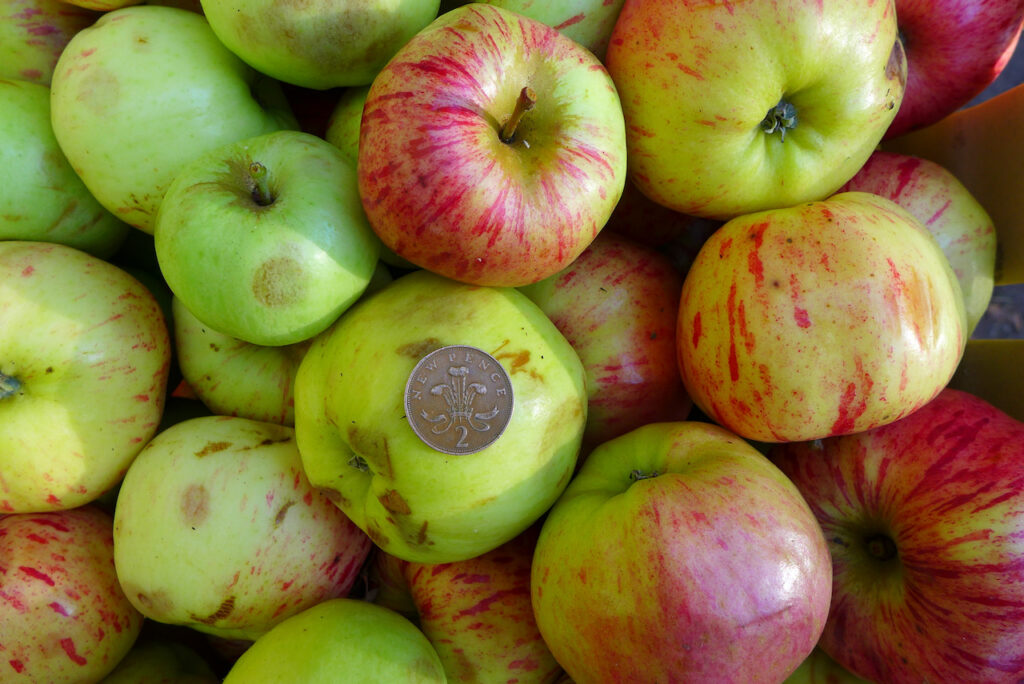 We decided to try a limited blend of these two varieties in the proportion 64% Foxwhelp to 36% Pig's Face.
Fermentation record
| | |
| --- | --- |
| 26th Sept 2019 | Pressed 200 litres. SG 1.042 pH 2.8 No SO2 added |
| 2nd Nov | Racked |
| 7th Apr 2020 | Bottled in 500ml. SG 1.007 ABV 4.4% |
| 5th Aug 2021 | Released SG 1.002 ABV 5.0% |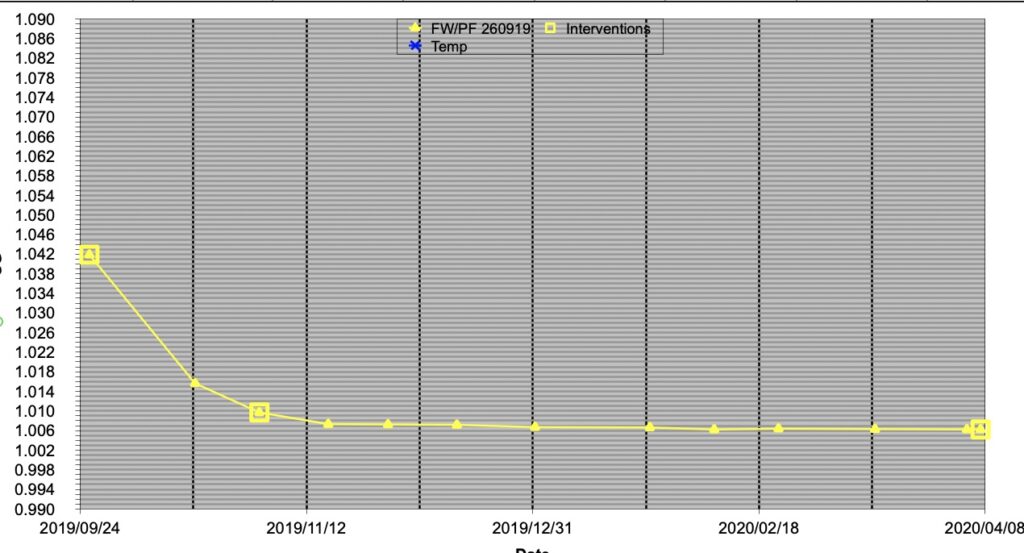 Tasting notes
Strong, fruity aroma. Acid driven lemony flavour with oaky tannin.
Review by Chris George of Cork & Crown
Review by Adam Wells of Cider Review