A very old variety (first recorded 1676) which is early to ripen. Fruit collected in September from standard trees in a young orchard about 15 – 20 years old between Ross-on-Wye and Hereford.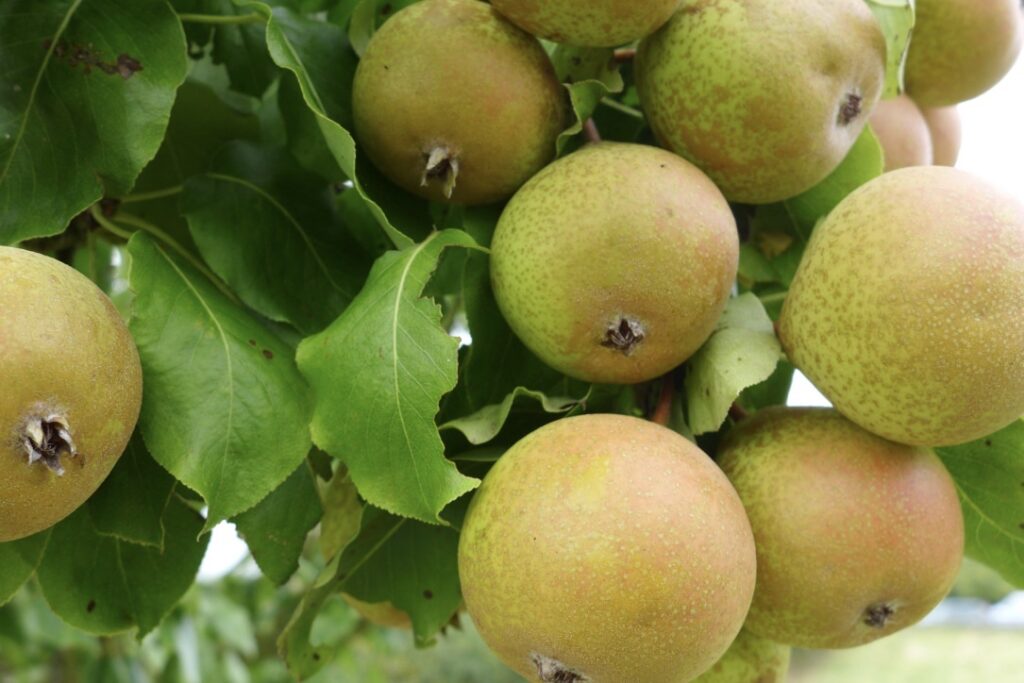 Method
Made in a small batch of 360 litres, from full juice, using wild yeasts and the pét-nat method (see below) to give a natural sparkle and sweetness. The juice was fermented in blue plastic barrels and transferred after racking to a stainless steel variable capacity tank. The specific gravity was monitored about every fortnight and the must racked to slow the rate of fermentation. It was bottled into strong 750ml bottles at SG 1.010 to give a medium sweet Perry. Some fermentation continues in the bottle giving a natural carbonation; this is the pét-nat method.
Fermentation record
18-20 Sept 2021
30 crates harvested
3 Oct
360 litres pressed. SG 1.051
50ppm SO2 added.
17 Dec
Racked at SG 1.018
3 Apr 2022
Bottled at SG 1.010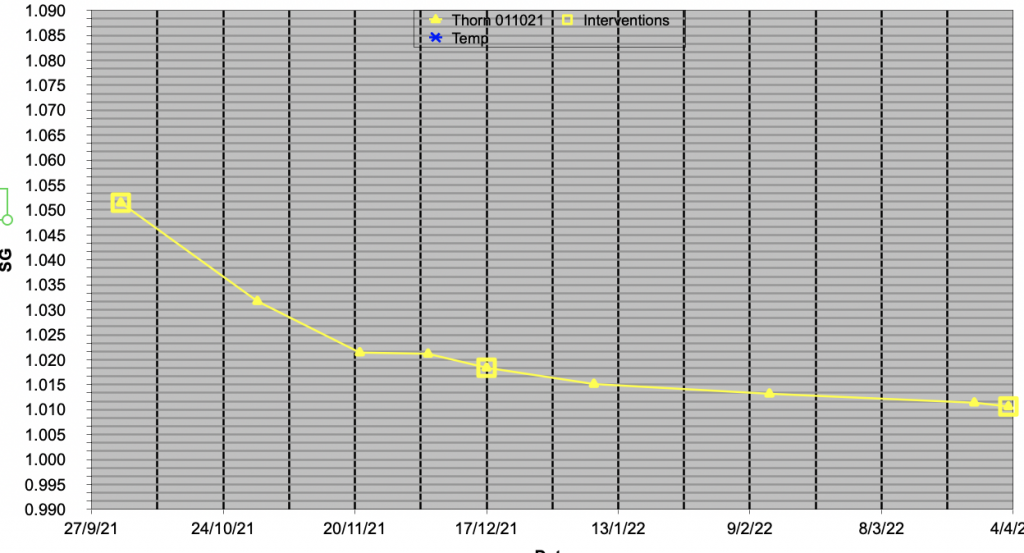 Tasting notes
Medium sweet. Light, crisp and citrussy in flavour.